The 2018 Spring course "Innovation Design" held its closing event in the afternoon of May 31. The event, which included an Expo and a seminar on design thinking and innovation practice, welcomed many faculties and students from Hefei University of Technology (HFUT), Anhui University (AHU), and San Francisco State University (SFSU), as well as some guests from industrial worlds.
At the beginning of the event, seven teams from USTC, AHU, HFUT and SFSU revealed their design results to all the audiences and guests. During the break, the teams displayed the physical objects for everybody on the scene to experience. People crowded at each stand and gave high appreciation to every excellent work, which cost the students a whole semester to make.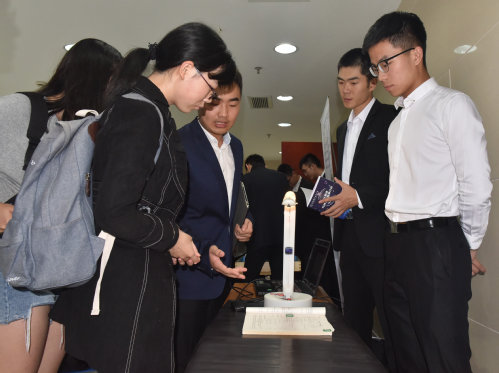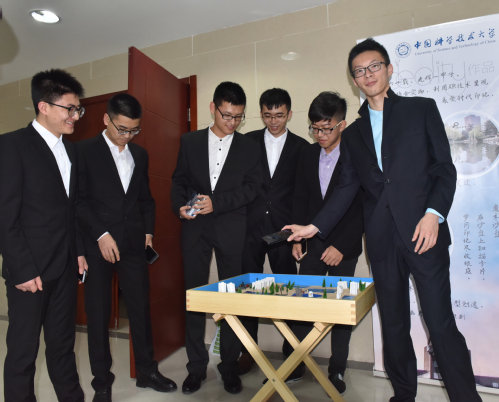 Through this event, USTC showed the latest achievements of the cooperative course "Innovation Design", on the other hand, it is proved that the new mode of interdisciplinary training of innovative students reached its proposed goals.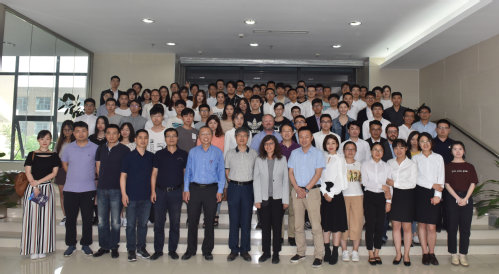 "Innovation Design" was jointly taught by Prof. LI Weiping, Prof. LI Bin, and Prof. CHEN Zhibo. The Course, which aims at letting students learn and grasp the method and skill of designing innovative products via a series of practical training, enhanced the students' multifaceted abilities such as team working, time management, and negotiation strategies etc. The course is part of the Stanford ME310 Design Course as well as the Stanford SUGAR International Design Association. It has an Expert Steering Committee which invited senior experts from industrial world, and also gained great support from many departments including but not limited to Office of Educational Administration, Office of International Cooperation, and Experimental Teaching Center.